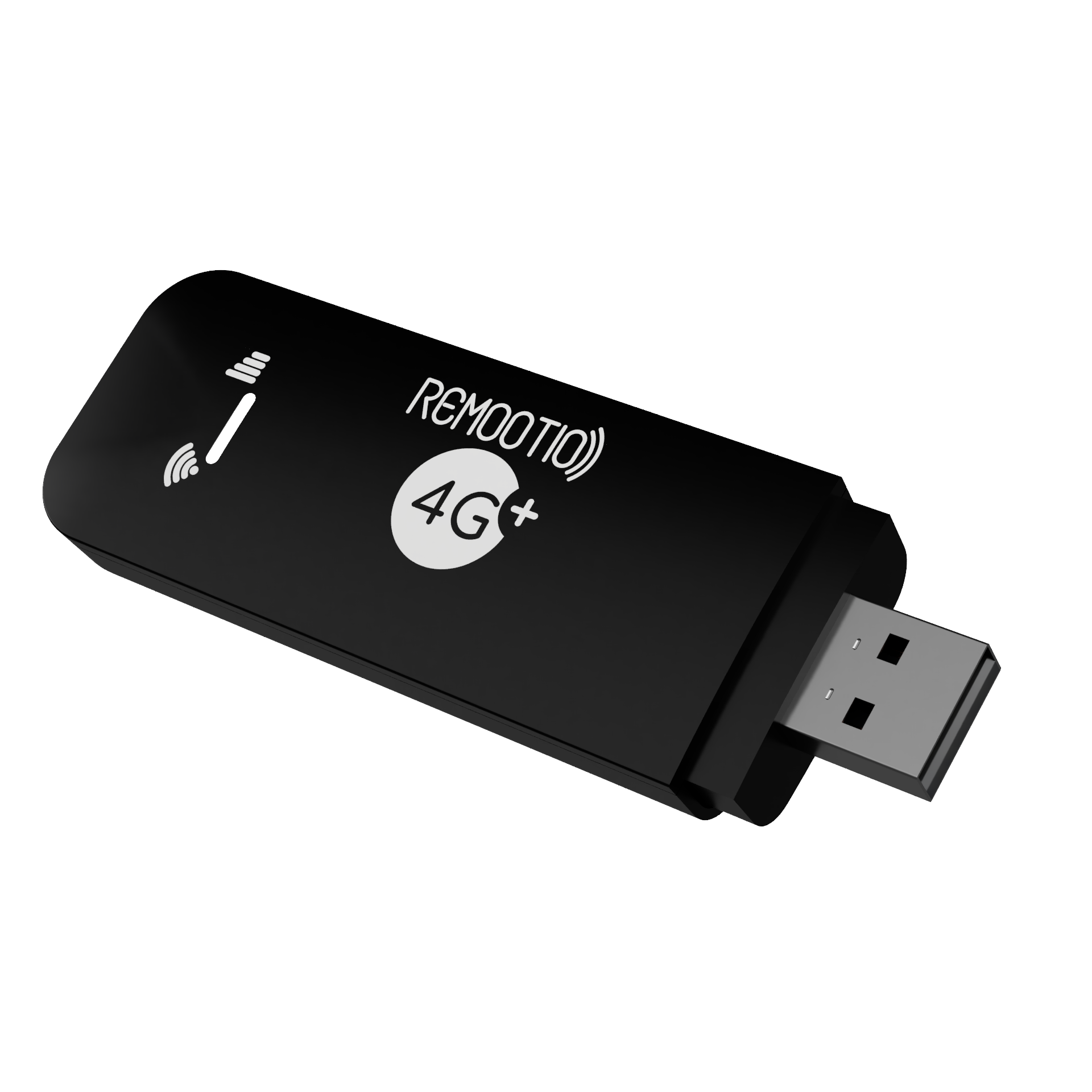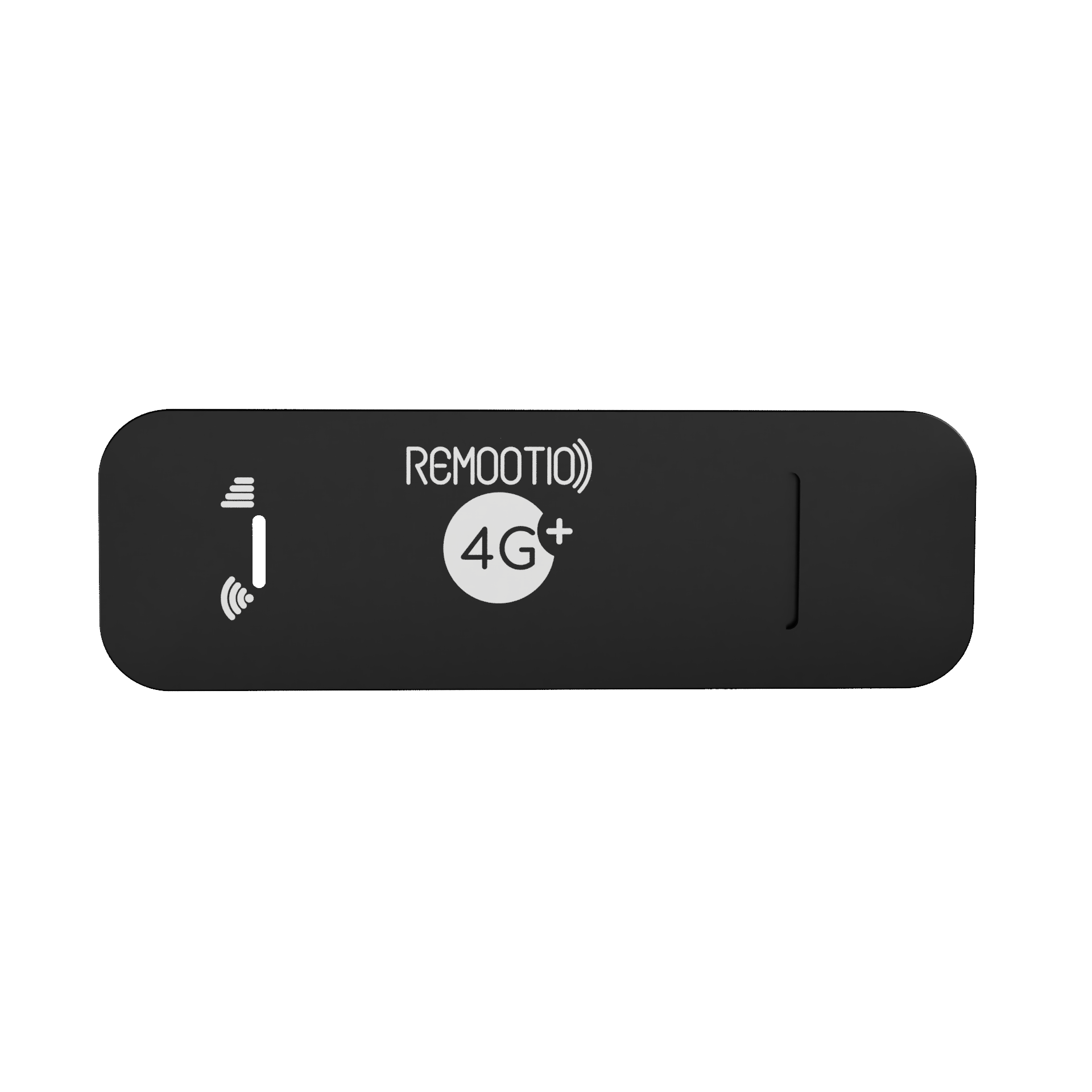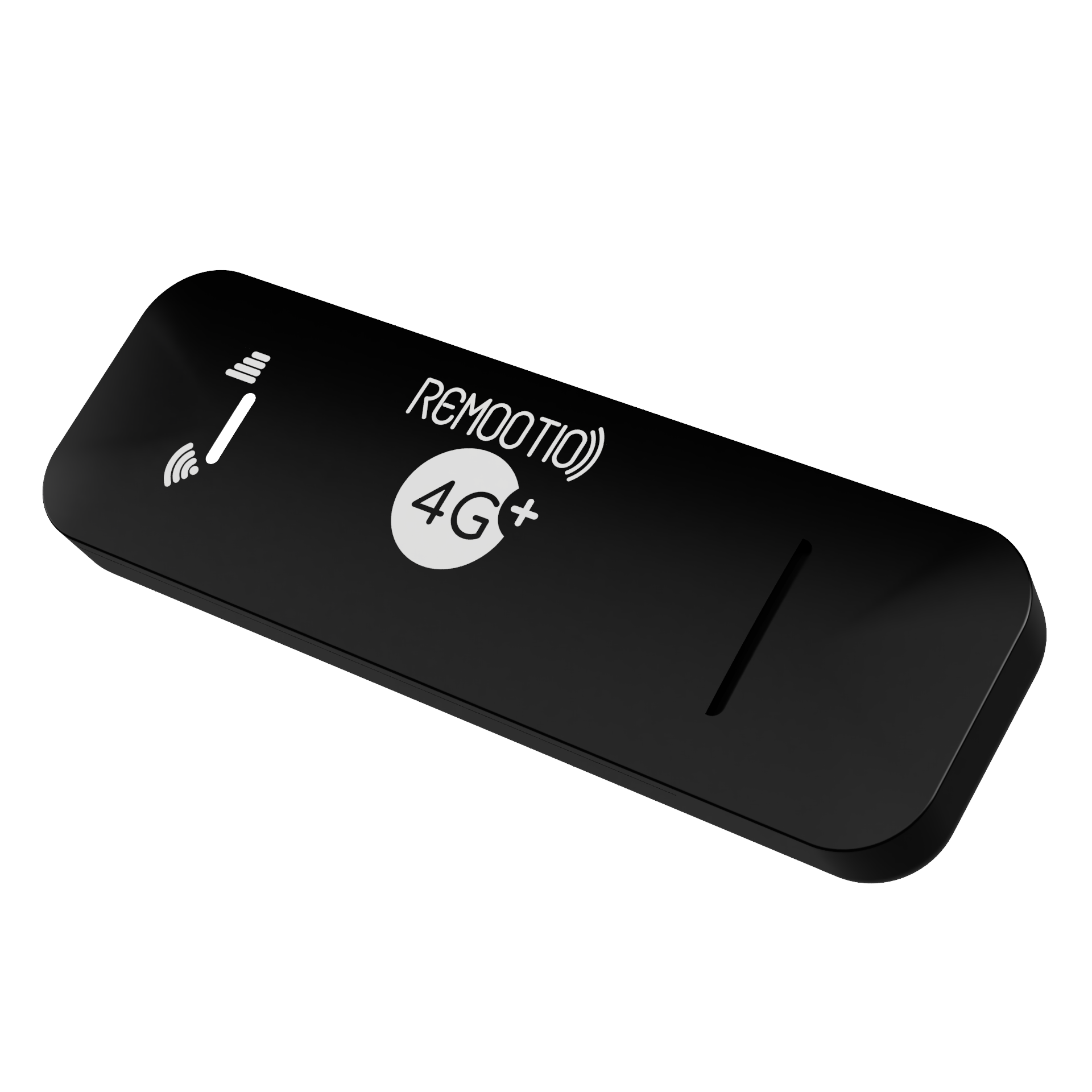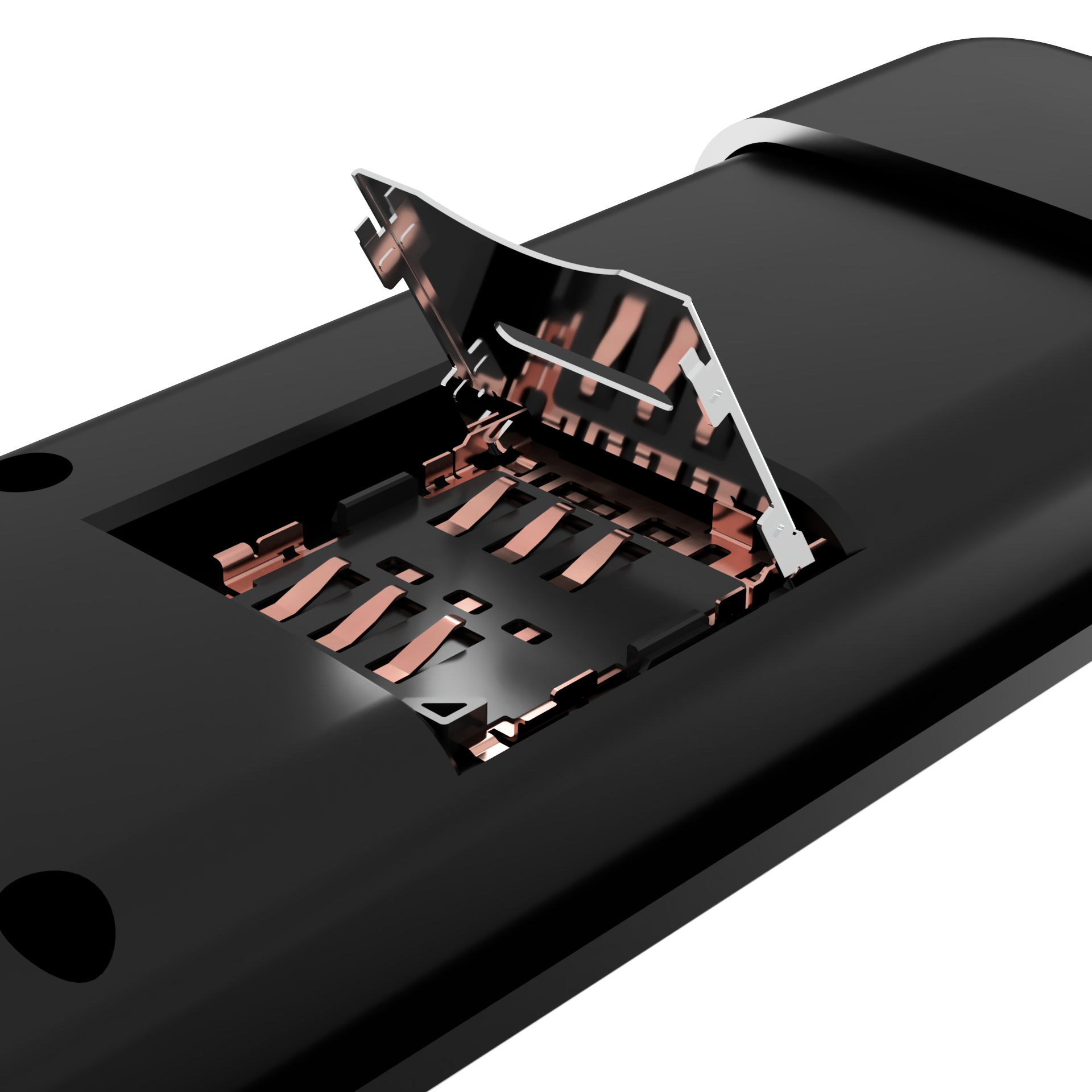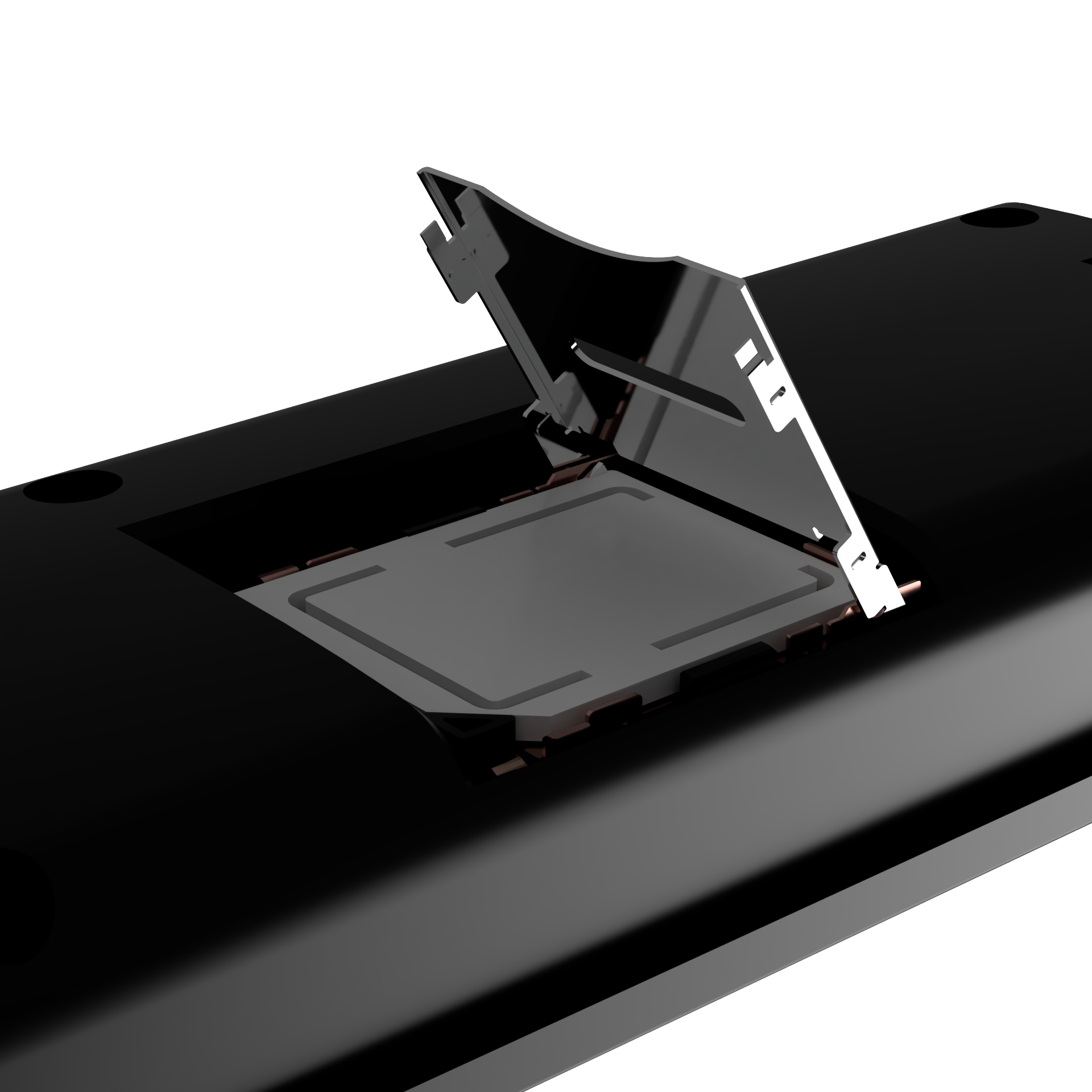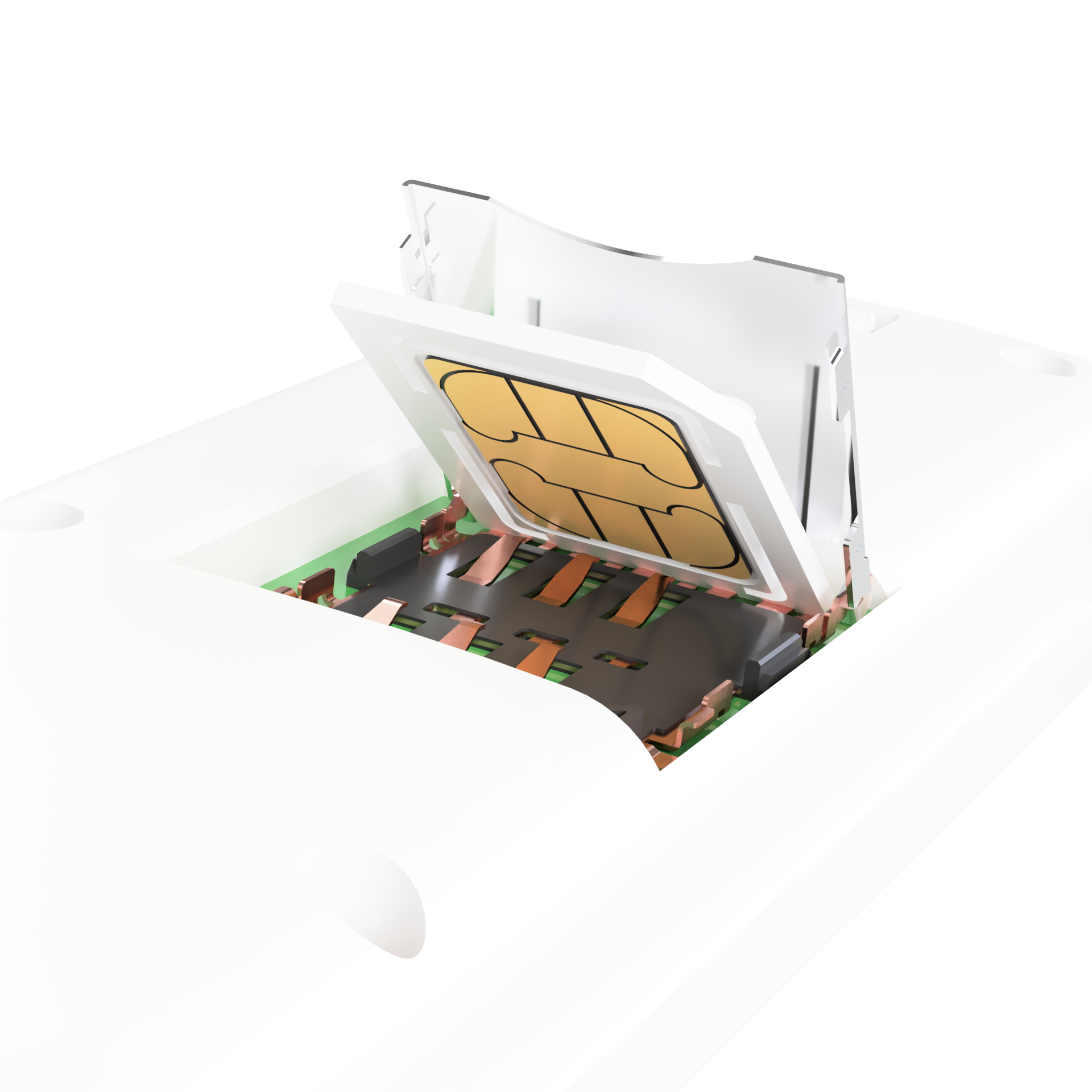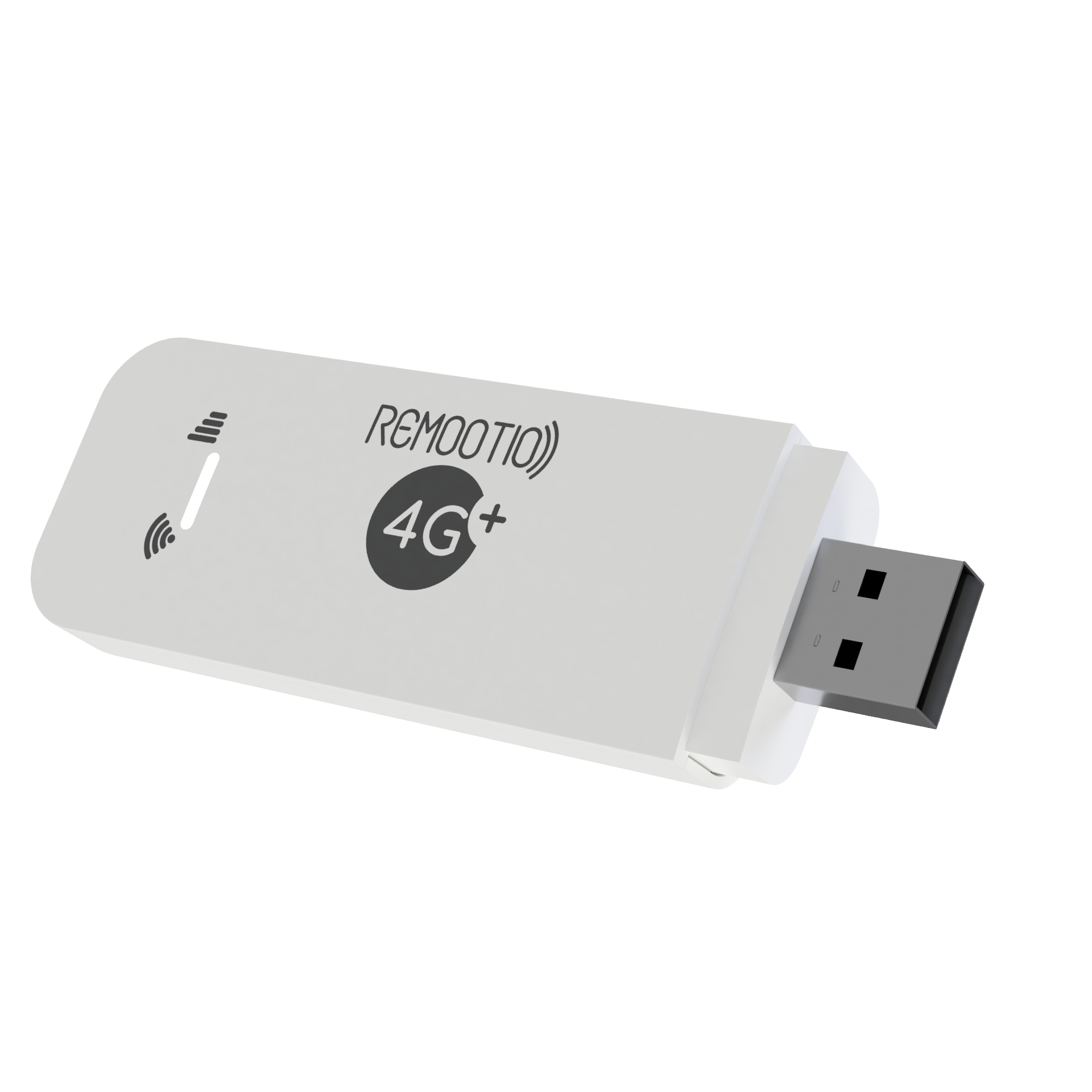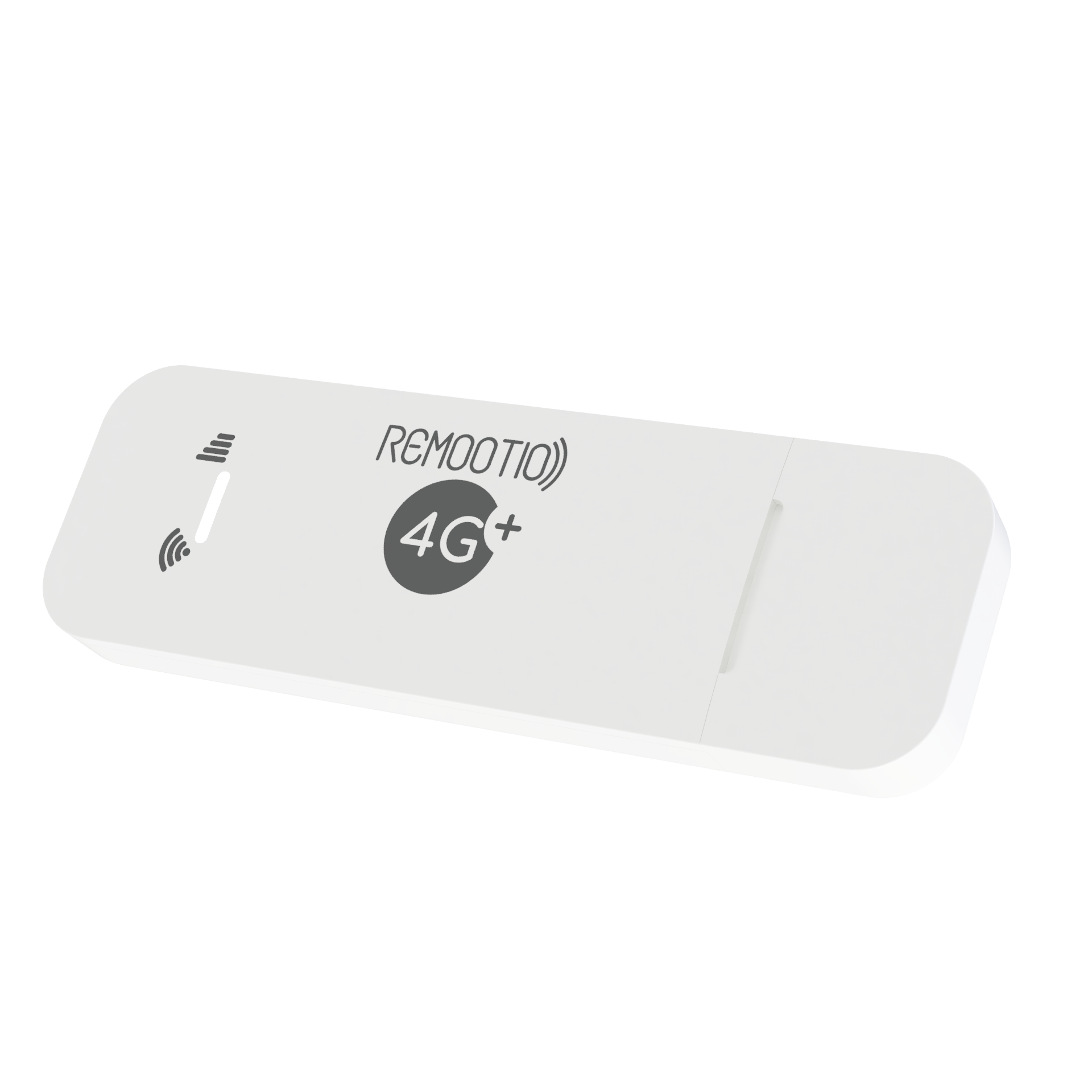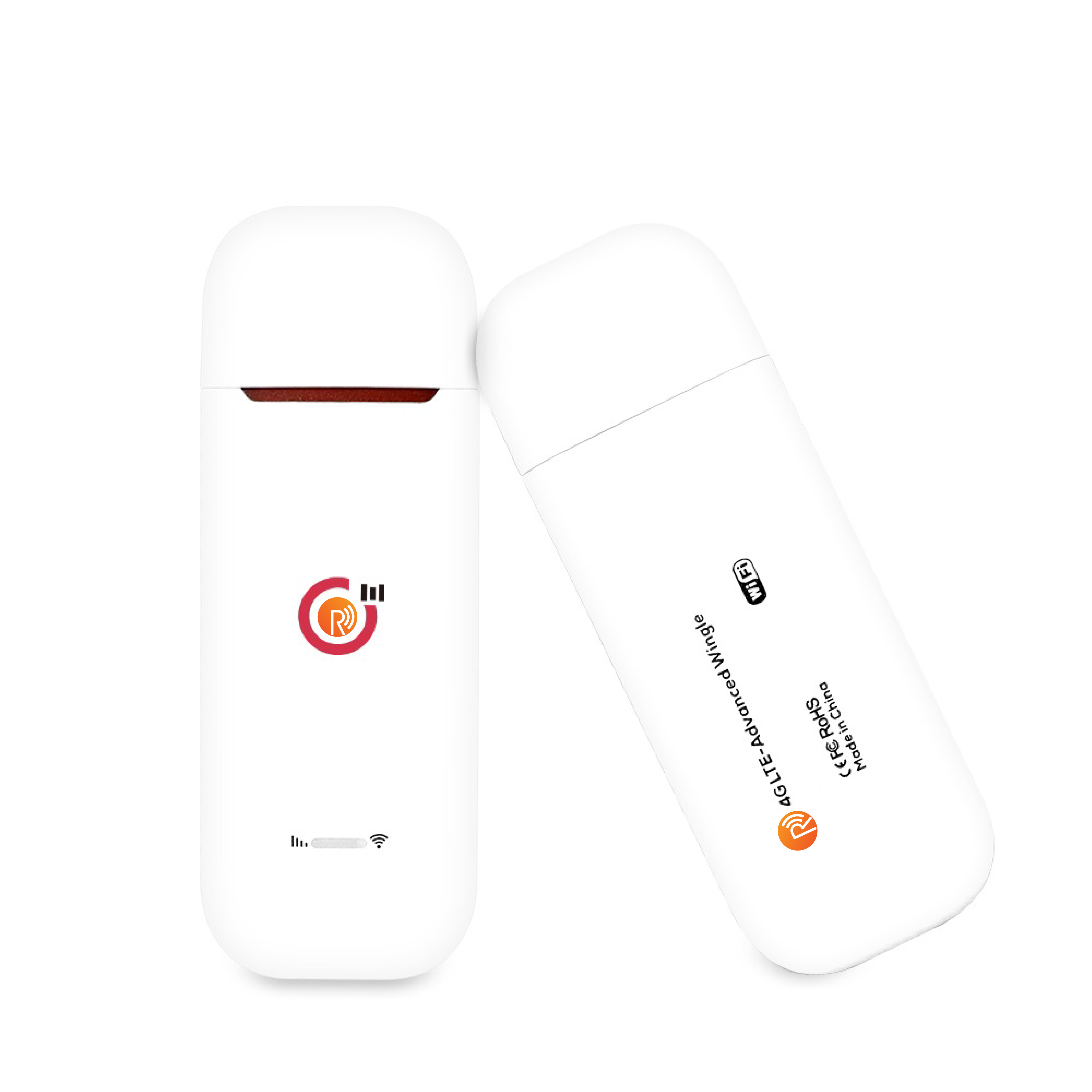 4G USB modem & Wi-Fi Hotspot with SIM Card
---
The Remootio 4G+ USB modem & Wi-Fi Hotspot with a SIM Card for US Market is ideal for getting your Remootio device connected to the internet at location where your home Wi-Fi network is not available. Compatible with most US carriers, this Wi-Fi Hotspot offers high speed LTE and Wi-Fi connections with speeds up to 150 Mbps. Supports up to 10 devices simultaneously so that your Remootio devices can stay connected wherever they are.
Specifications of the Remootio 4G+ Wi-Fi Hotspot
| | |
| --- | --- |
| Network type (US Variant) | FDD-LTE/TDD-LTE/HSPA+/WCDMA/GSM |
| Network type (Non-US Variant) | FDD-LTE/TDD-LTE/HSPA+/WCDMA/UMTS |
| Chipset | Qualcomm MDM9X07 |
| SIM card form factor | Micro SIM (3ff) |
| Power input | 5V 1A USB (standard USB charger) |
| Maximum number of devices connected | Up to 10 |
| Maximum download speed | 150Mbps |
| Maximum upload speed | 50Mbps |
| Dimensions | 88x28x12mm |
| Weight | 28g |
Supported countries and regions:

Please make sure to select the correct variant from the variant selector.
"US Variant":
United States
Canada
Argentina
Columbia
Venezuela
"non-US Variant":
EU (all EU countries)
Africa

Asia

Australia
Details of the SIM card included in the package
The package includes a SIM card that needs to be activated online. Subscription is needed for it to work. Data packages start at 5.99$ per month paid to the service provider.
 Specifications of the SIM Card
Telecommunication standards supported
2G/3G/4G-LTE based on 3GPP
Form factor
2ff,3ff,4ff, MFF2 (all in one)
The required size can be broken out of the card.
Subscription fees (subject to change by the service provider)
1 month
5.99 USD
100MB


in Europe and USA



7.99 USD
250MB


in Europe and USA



 14.99 USD
1000MB


in Europe and USA



6 months
29.99 USD 
600MB


in Europe and USA



44.99 USD
1500MB


in Europe and USA



69.99 USD
3000MB
in Europe and USA
12 months
55.99 USD
1200MB
in Europe and USA
83.99 USD
3000MB
in Europe and USA
134.99 USD
6000MB
in Europe and USA
The subscription fees are to be paid directly to the service provider. The fees shown above are only an indication about pricing and are provided for informational purposes. Please note that these prices are subject to change and may vary based on the internet service provider's current offerings and terms. They are not to be considered as contractual offers, and any actual charges or contractual terms will be determined by the service provider at the time of subscription. Our inclusion of a SIM card with this product is intended to help you get started with the service, but it does not constitute a binding agreement with the service provider regarding subscription terms or fees. 
The subscription only becomes active after you receive and register the SIM card online. (Registration and subscription can be completed on the service provider's website in approximately 5-10 minutes).
Please feel free to contact us at support@remootio.com if you have any questions.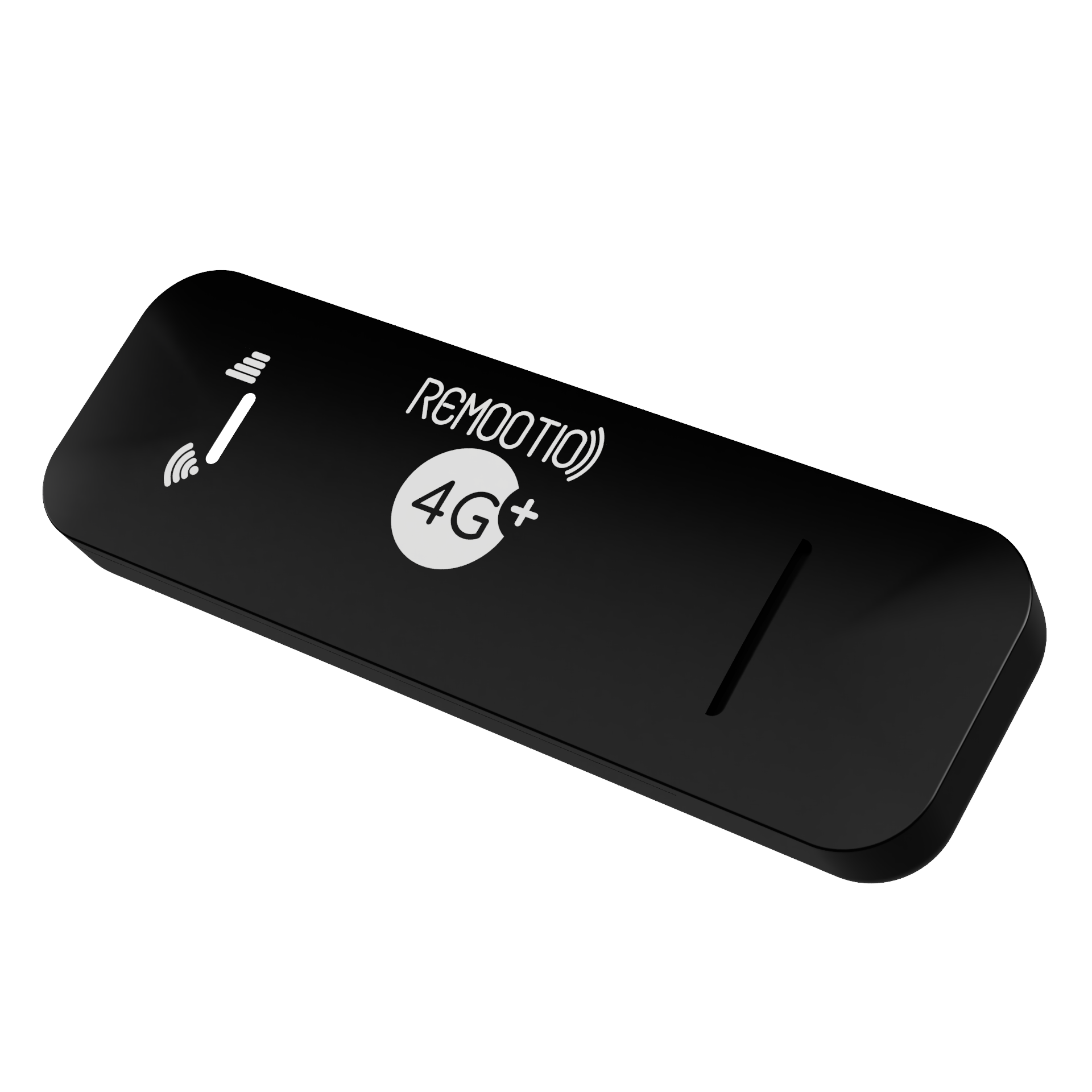 This product has no reviews yet.