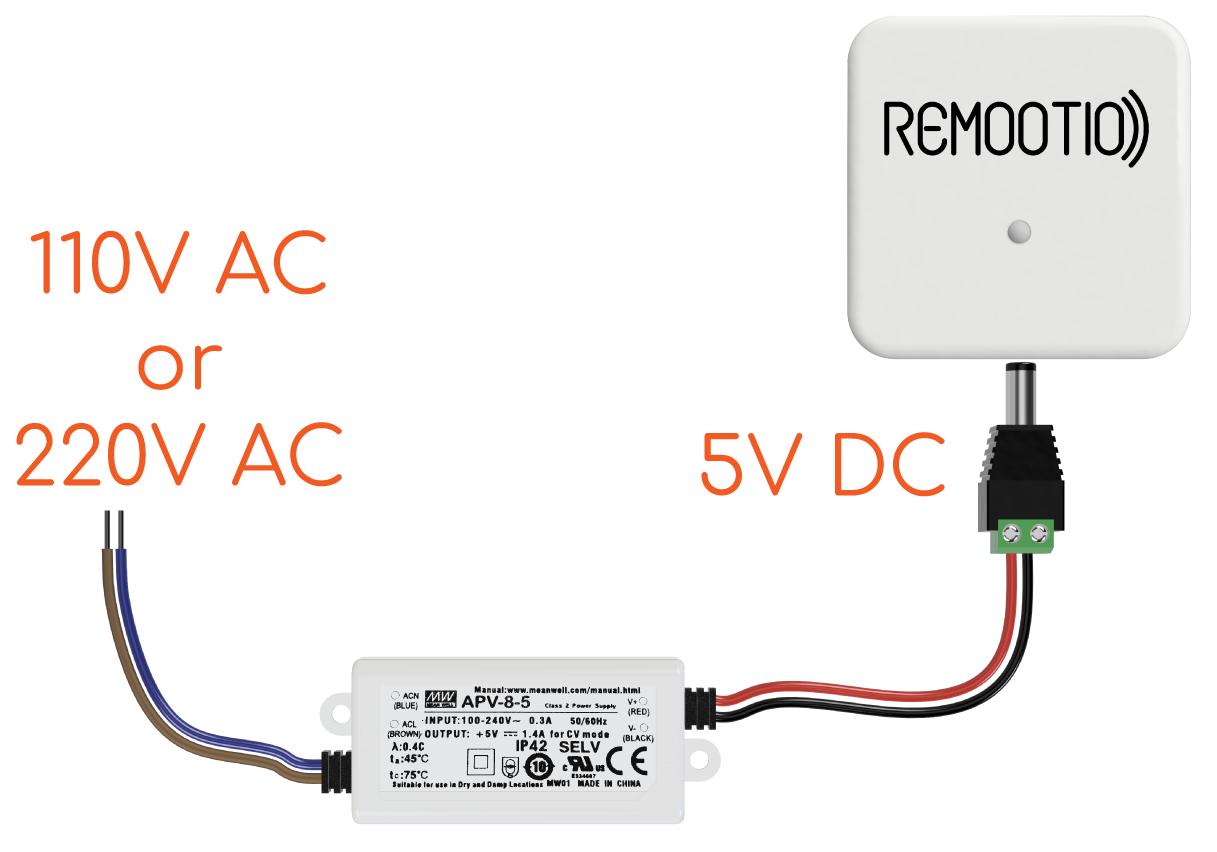 Remootio 2 wired power adapter (230V/110V to 5V)
---
Use this power adapter for powering your Remootio 2 if there is no socket available at your gate opener. 
Simply wire it into the terminals of the 230V / 110V connection points on the gate opener board. Always turn off the electricity before installing this device. 
Dimensions: 75 mm x 30 mm x 24 mm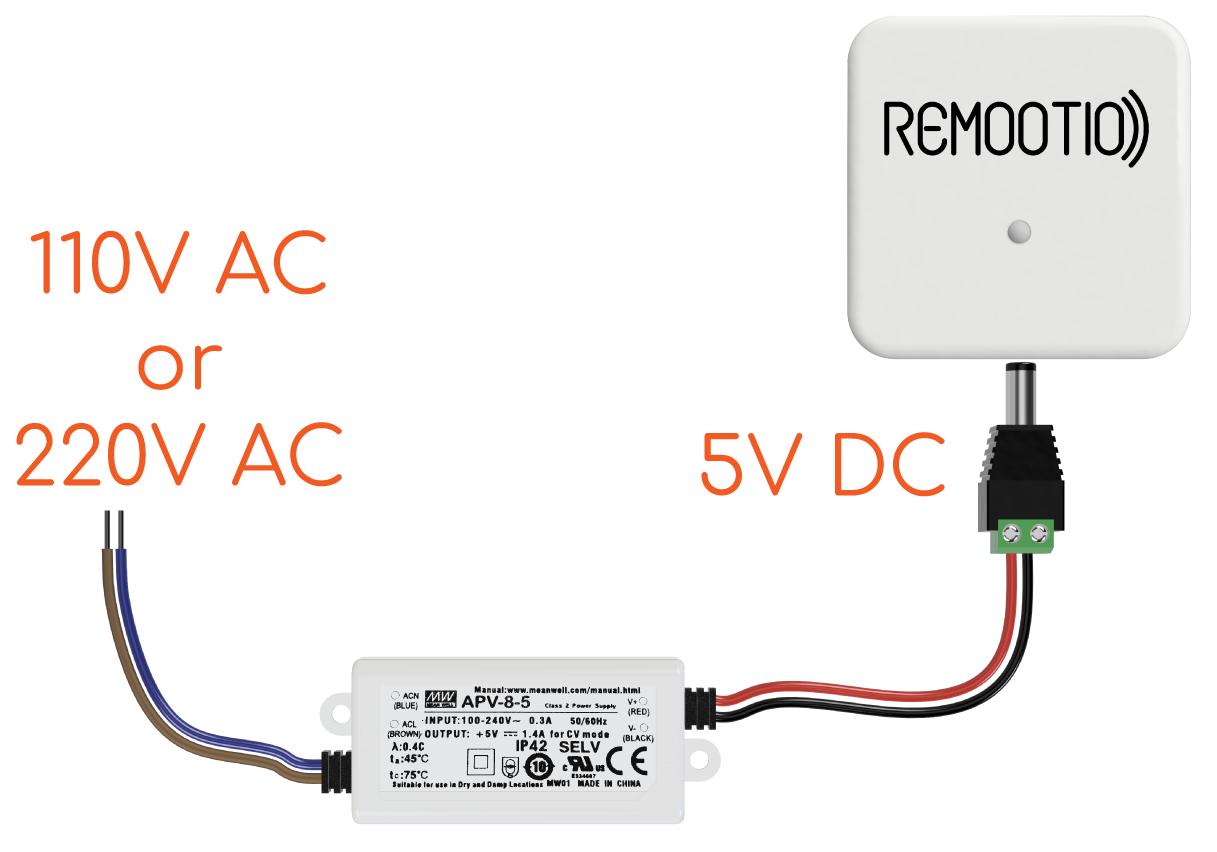 This product has no reviews yet.